THE BLACK BOX
Flying over the river Lethe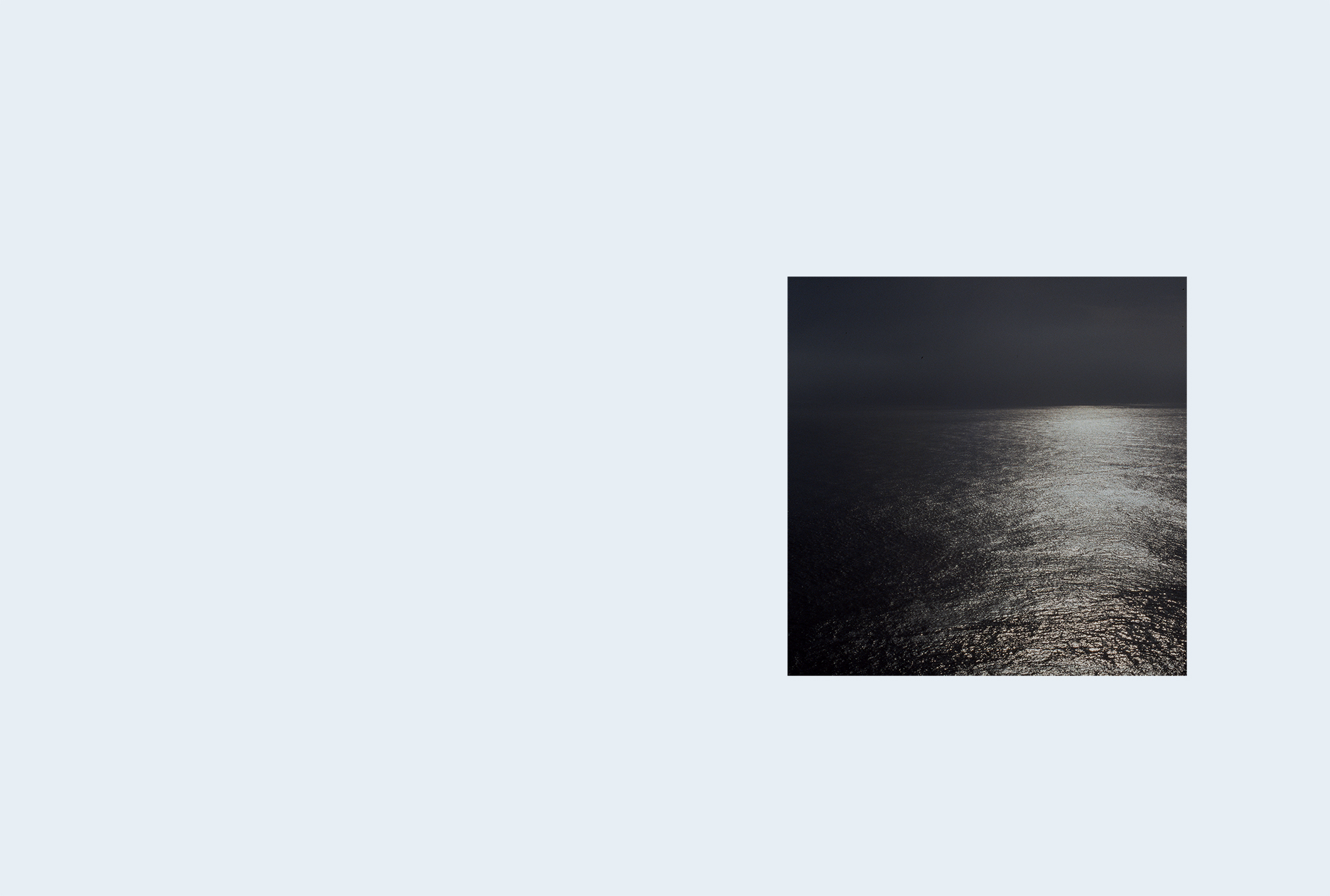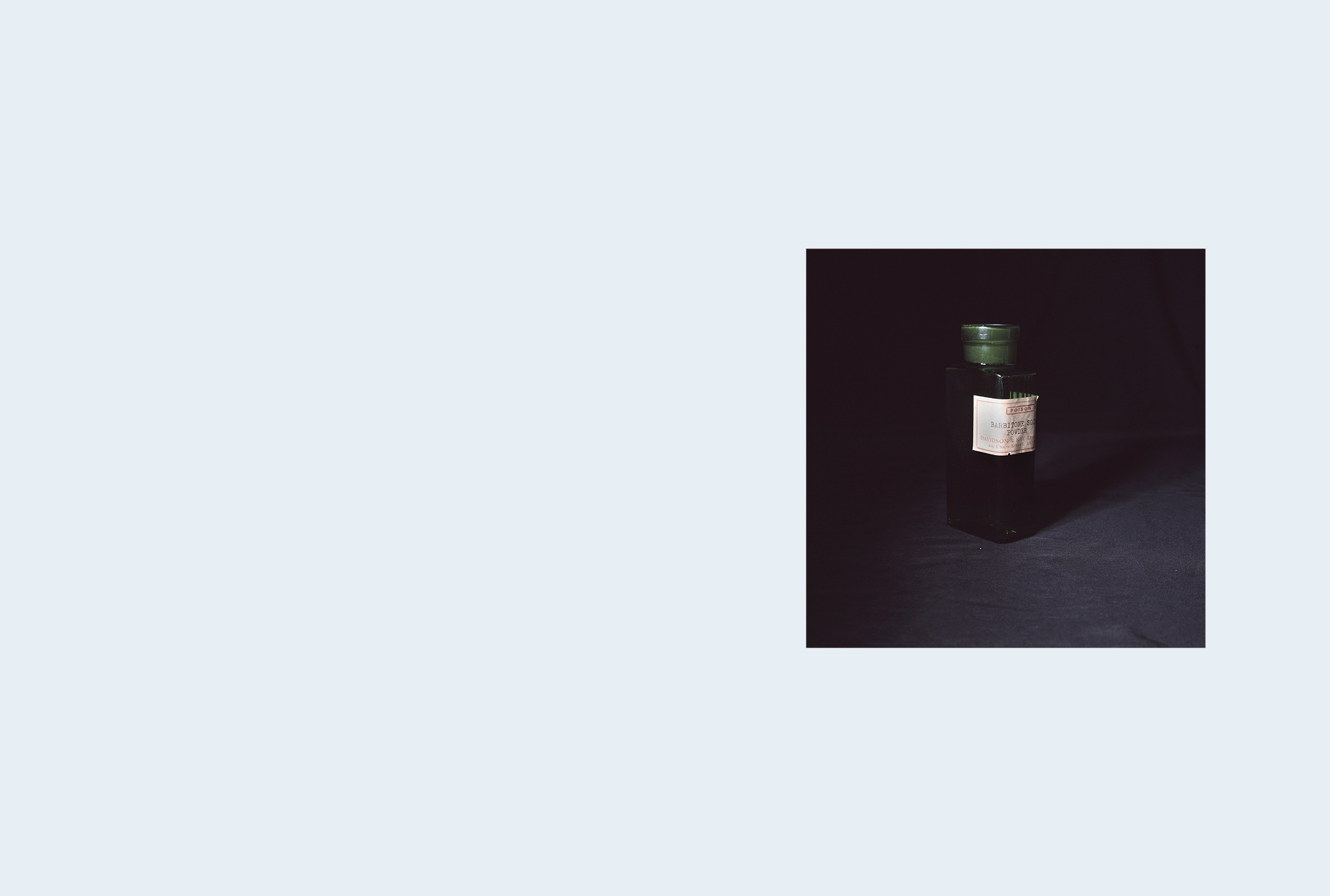 •





In May 1940, the Nazis took the northern town of Lille, France, bombing some parts of the city before sending their troupes in. The family house of my grandmother, then a 13-year-old girl, was hit during the air attacks.

After a few days waiting alone in a makeshift hospital where German soldiers had brought her, she was amputated from her right leg.
Lille's suburbs were to suffer more bombings in the next years, perpetrated by the Allies this time.



There is very little I know about my grandfather. One of the things I've been told is that he was a pilot during the war. He never talked much about it; only as he got older did he start to recount burried memories, the burden of which became obvious during his recurrent episodes of fever.





In 2015, in a flea market near London, I found about 200 photographic negatives clogged in a black metal box.
The first images I got to see were a portrait of a woman and a snapshot of soldiers standing by an RAF plane.



•
•















Dante Alighieri,
The Divine Comedy
Inferno: Canto XIV
(extract)
And I again: "Master, where shall be found
Lethe and Phlegethon, for of one thou'rt silent,
And sayest the other of this rain is made?"
"In all thy questions truly thou dost please me,"
Replied he; "but the boiling of the red
Water might well solve one of them thou makest.
Thou shalt see Lethe, but outside this moat,
There where the souls repair to lave themselves,
When sin repented of has been removed."
THE FEW


"The gratitude of every home in our Island, in our Empire, and indeed throughout the world, except in the abodes of the guilty, goes out to the British airmen who, undaunted by odds, unwearied in their constant challenge and mortal danger, are turning the tide of world war by their prowess and by their devotion. Never in the field of human conflict has so much been owed by so many to so few. All hearts go out to the fighter pilots whose brilliant actions we see with our own eyes day after day, but we must never forget that all the time, night after night, month after month, our bomber squadrons travel far into Germany, find their targets, often under the heaviest fire, often with serious loss, with deliberate, careful discrimination, and inflict shattering blows upon the whole of the technical and war-making structure of the Nazi power. On no part of the Royal Air Force does the weight of the war fall more heavily than on the daylight bombers who will play an invaluable part in the case of invasion and whose unflinching zeal it has been necessary in the meantime o numerous occasions to restrain."
Winston Churchill
The House,
August 20, 1940



•
•
•





Installation




Installation details:
5 raw-cherry-wood deep frames (100 x 70 cm) with archival pigments prints (various sizes) ;
2 archival pigments prints on metallic paper mounted on aluminium (100 x 130 cm / 100 x 70 cm).

Exhibitions views




•
•
•
•

Writtings
• • •




---
LIST OF WORKS