RECENT WORKS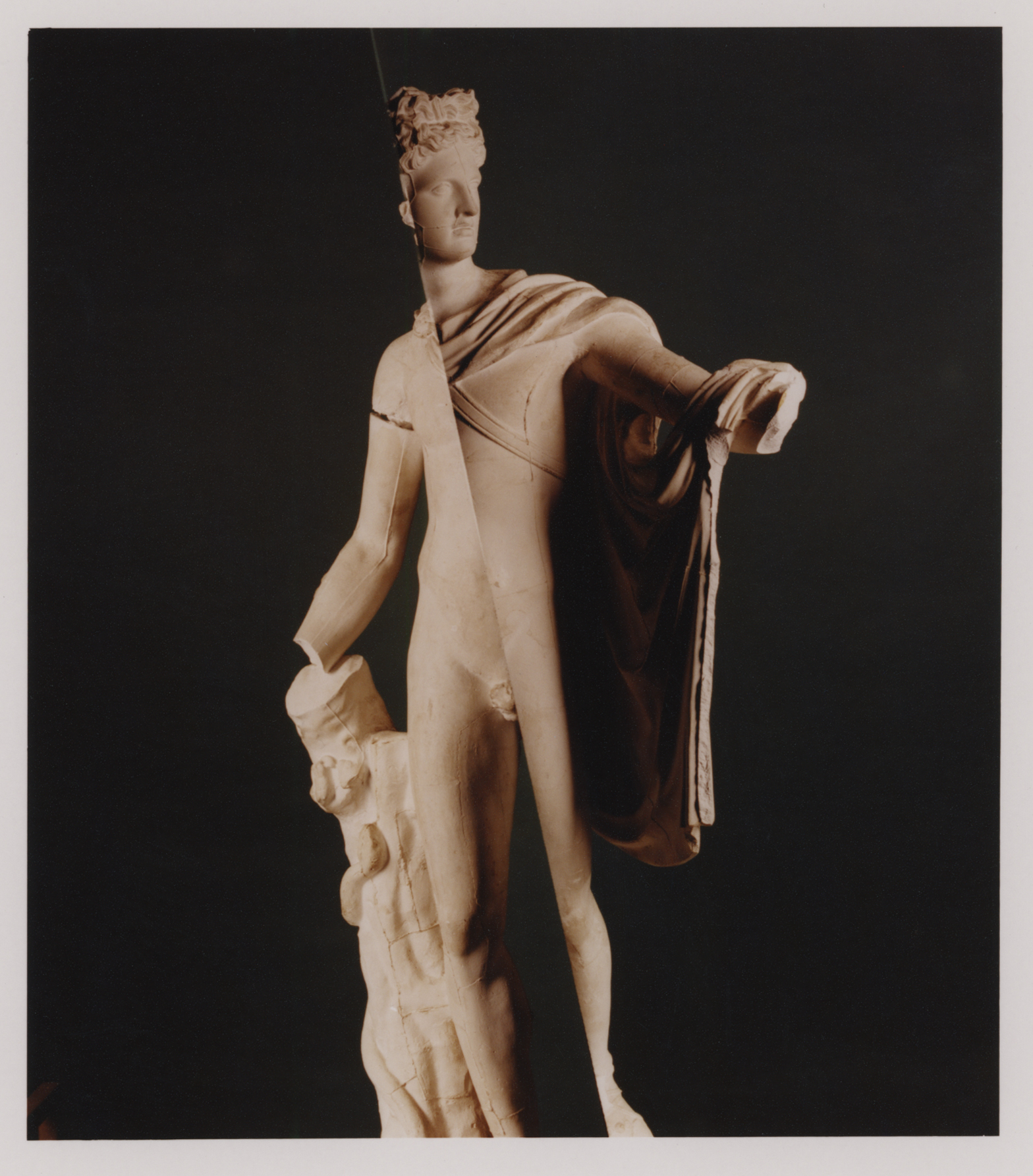 Anthony Prévost is a photographer based in Madrid and London.
He splits his time between his art practice and editorial/commercial commissions.

In his art practice, he works with analogue medium and handprints most of his work himself.

Anthony obtained an 'MA in Photographic Studies' from the University of Westminster (London, UK) in 2016 and previously studied at the 'Blankpaper school' in Madrid, Spain.

His work has been exhibited in various group exhibitions around Europe and featured in magazines.
He was selected as the runner-up for the BJP International Photography Award 2017.
" How do we (mis-)understand the world through its various representations?"
–
My work revolves around the notions of representation, perception and reference.
My focus is on colours and shapes.
EDUCATION
2014-16 – MA Photographic Studies (distinction), University of Westminster, London (UK).

2011 – Documentary Photography, Blankpaper, Madrid (Spain)

AWARDS, PUBLICATION & SELECTED GROUP EXHIBITIONS
Contextualise – Pinakothek der Moderne (Germany) curated by DerGreif • 2023

Songes d'artistes, le livre d'artiste et l'intimité partagée, École d'Art de Dignes les Bains (France) • 2022

Unfolding – Gallery West, London (UK) • 2020

London Creative Network - Photofusion • 2019

#30 – Archive curated by LandscapeStories • 2019

Winter Quarter – Streit House Space (UCA) • 2019

European Month Of Photography Emerging Photographers – BBA gallery • 2018

New Stories – Akademija, Vilnius (Lithuania) • 2017

Alternative Facts – Humble Arts Foundation (USA) • 2017

Runner-up BJP International Photography Award • 2017

Shortlisted Jerwood Visual Arts Artist Bursaries • 2017

Reflect The Truth – China Design Centre (UK) • 2016

New Stories -– Ambika P3, London (UK) • 2016

Queen's Park Contemporary Photography Fair – Studio 74, London (UK) • 2015

Interim show – The Gallery Space Project, University of Westminster, London (UK) • 2015

A Process – Neue Galerie im Höhmannhaus / DER GREIF, Augsburg, (Germany) • 2014

Femmes Actuelles – ArteLateral, Madrid (Spain) • 2014

Shortlisted LENS school grant • 2012

Modacalzarte 3rd prize • 2010

SELECTED PRINTED PRESS
British Journal of Photography, Yet Magazine, Huck Magazine, Ninja Magazine, Fraction Mag, Concrete Wave
WILDERNESS
Memories from where we did not go
(2017 - 2020)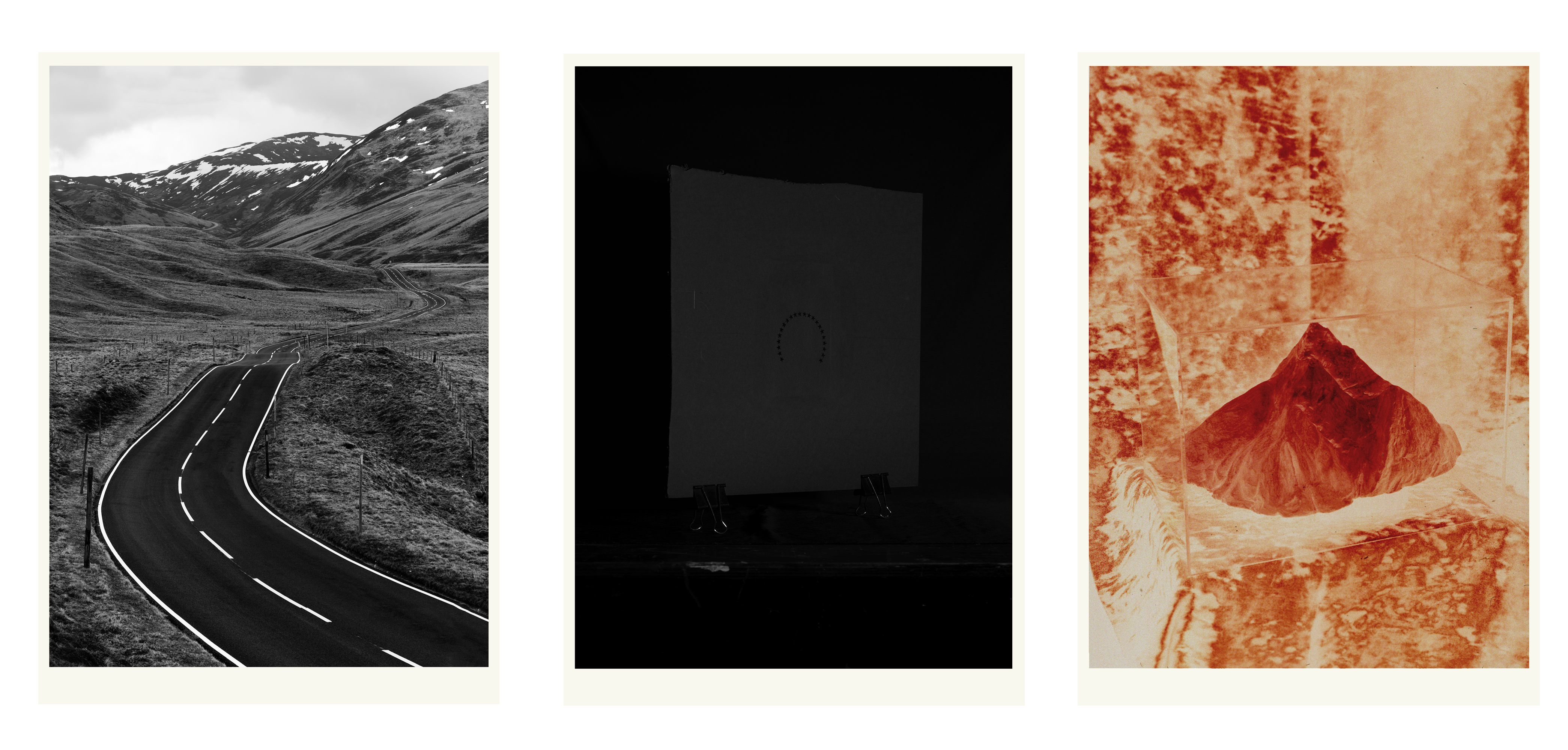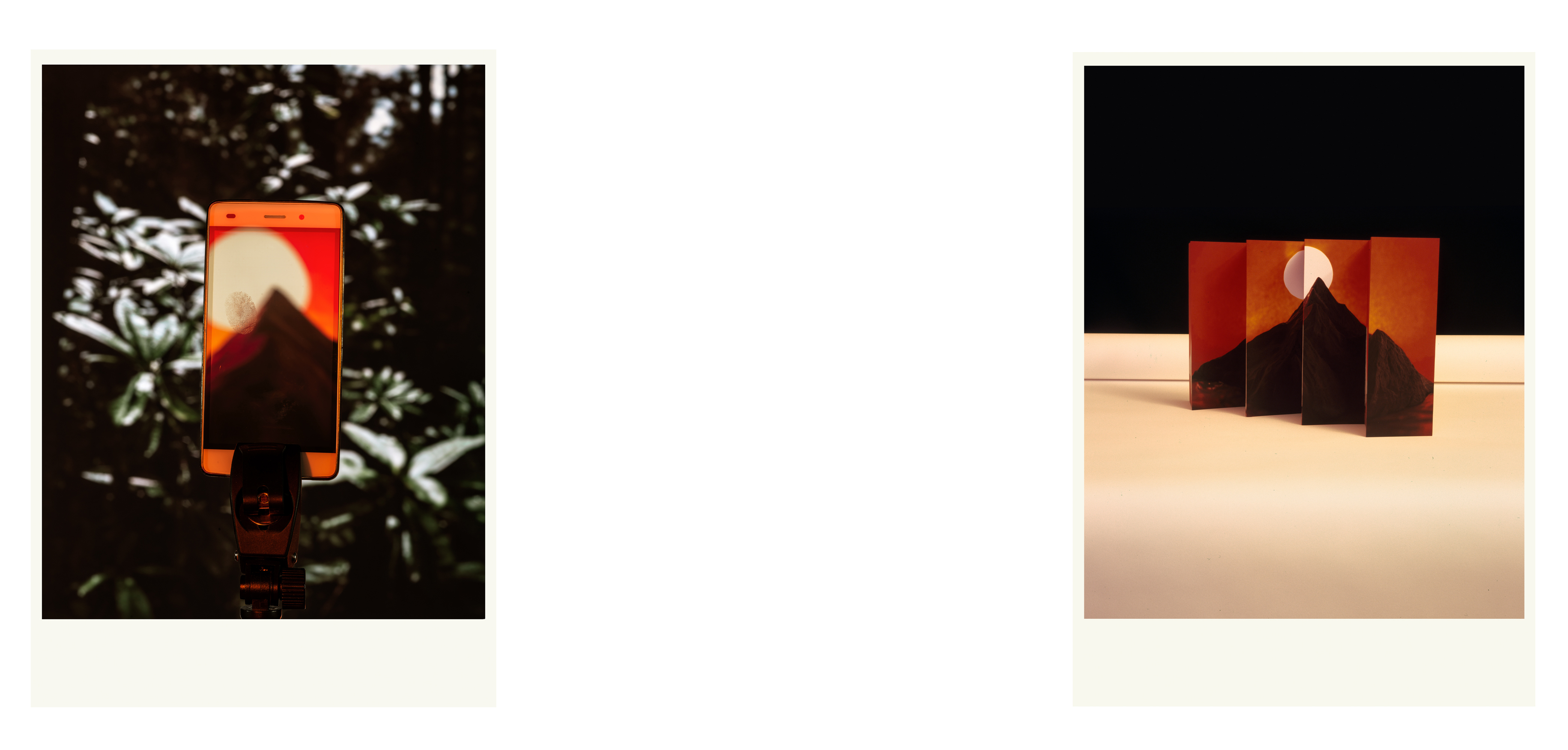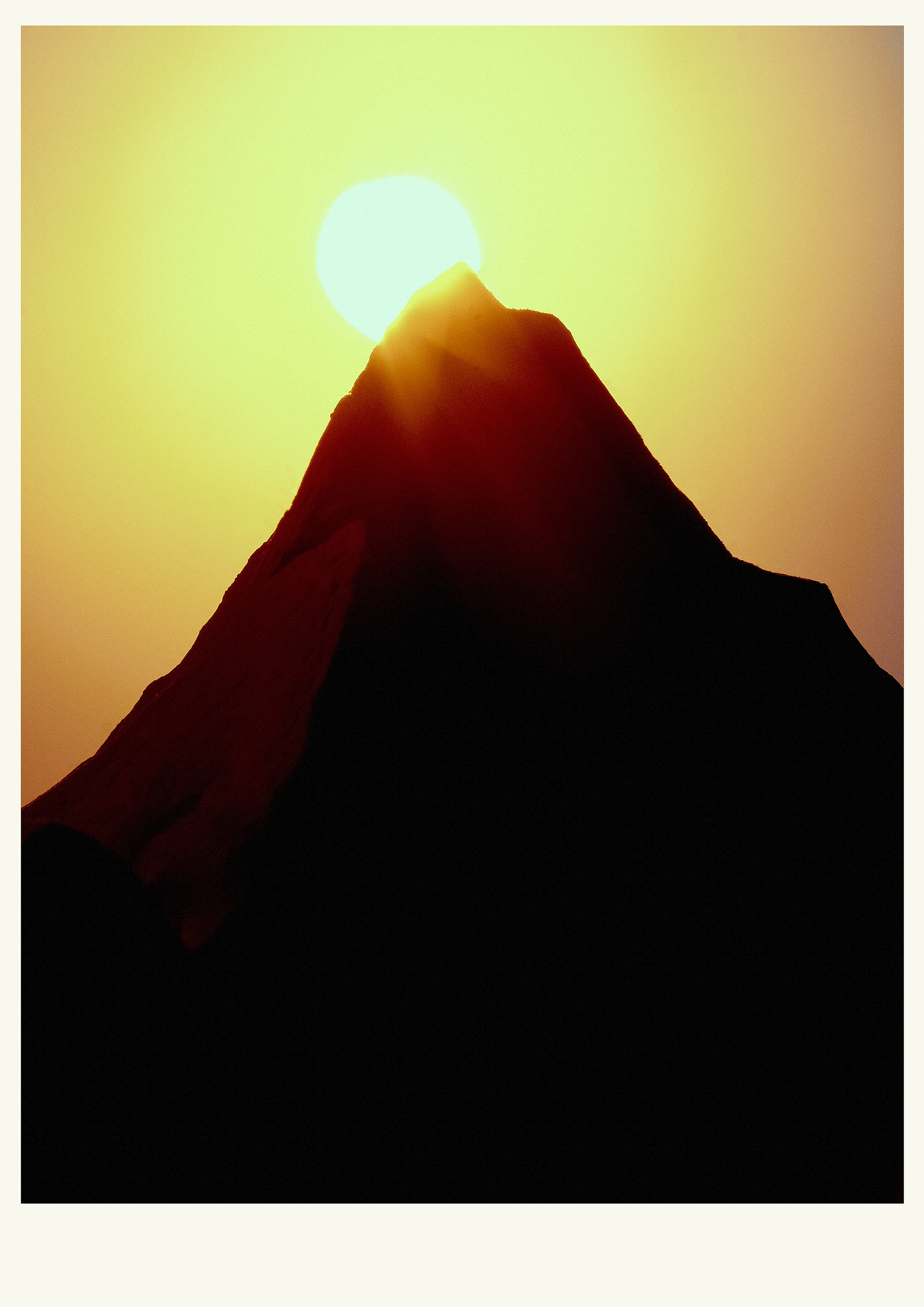 "We do not ask whether they [our feelings for mountains] are sincere
or to what extent they have been derived from poetry and novels we have read,
landscape art we have seen, ways of thinking we have inherited. [...]
we see in Nature what we have been taught to look for,
we feel what we have been prepared to feel."
from "Mountain Gloom and Mountain Glory" (1959) Marjorie Hope Nicolson.

Rooted in my obsession with the wild, the series considers the mental image of the wilderness, influenced by all its representation through times and media.
The work is based on a pattern of repetition as a creative process producing variations, toying with the feeling of 'déjà-vu' and eventually blurring perception.
Its references to cinema and to the act of construction hint at the fictional dimension at play when representing and perceiving the wilderness.